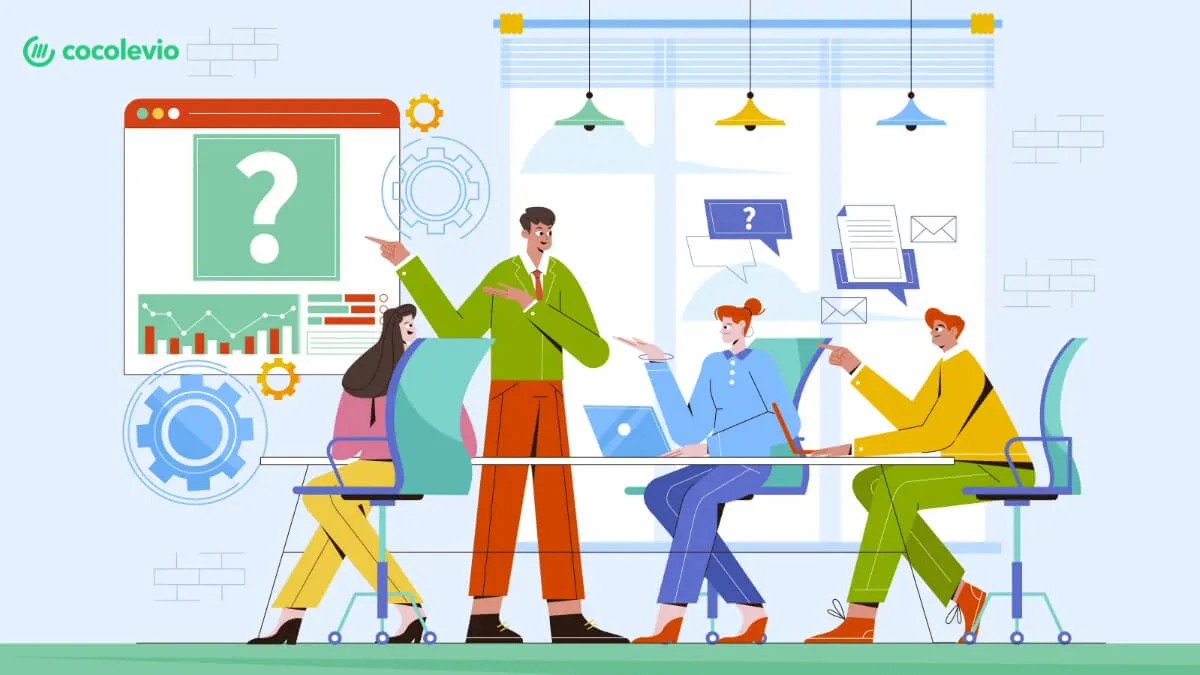 How to Choose the Best Business Process Outsourcing Company
Did you know that small businesses outsource their finance & accounting (37%) and IT services (37%) the most?
Business Process Outsourcing (BPO) refers to contracting specific operations, or an entire division, to specialized third-party service providers. This workflow delegation or sub-contracting helps enterprises manage their businesses efficiently and encourages them to take on larger projects without facing outrageous incremental costs.
Global outsourcing has become a norm now, with a promising projected growth of $281.25 billion between 2022-2026 – a CAGR increase of 8.12%! According to a comprehensive report by MRFR, BPO services in the country are expected to reach a market size of $381.62 billion by 2030. The key market drivers behind such massive growth estimations are:
Adoption of cloud computing and AI by companies.
High demand for customer management and social media management solutions.
Outsource functions to specialized BPOs to maintain business continuity during new technology. implementations and streamlining critical workflows, M&A transitions, etc.
Need for omnichannel solutions.
Potential cost savings through outsourcing.
Scalability benefits of BPOs on-demand services.
If you are an SME owner trying to decide which technology to invest in or which business process to outsource is best to meet your business goals, consider using our services. We are an
IT consulting firm
focused on modern technology, strategy, and business transformation.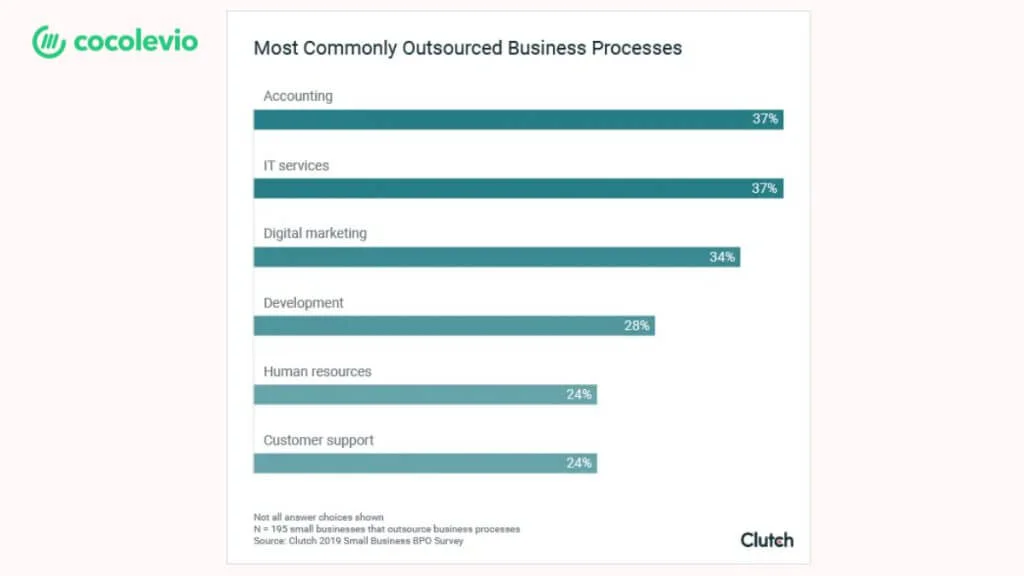 Searching for a Reliable BPO Service Provider?
With so many BPO agencies in the market, we have listed some essential considerations to help you decide.
An outsourcing partner must have extensive experience, domain expertise, and know-how to tackle specialized processes' varied challenges. This assurance can help you stay ahead of your competitors and garner a positive reputation for your business in the marketplace. BPO agencies often support their experience with industry certifications, accreditations, rankings, ratings, and awards. These are significant indicators of their dependability quotient. You should also find your outsourcing partner through referrals so that you can be sure of their performance efficiencies.
There are five subcategories of outsourcing that describe the location & type of BPO solution provided: Front-Office, Back-Office, Offshore, Nearshore, and Onshore(domestic). You can select the one that fits your business requirements the most.
If you are looking for a BPO company for end-to-end project management, you should go for one that has invested in the following:
Technology infrastructure: Latest technology for specialized processes and communication systems. 
Workforce infrastructure: Competent and experienced workforce, regularly trained (as per KPIs) on the latest technology, processes, techniques, and practices. 
Location infrastructure: Modern workplace amenities in their facilities, back offices, or manufacturing units.
Scalability infrastructure: BPO agency must be open and equipped to meet your business's scalability challenges.
Most BPO service providers are based offshore or work remotely, so it is hard to have proper quality control on outputs, especially in data processing and manufacturing-focused operations. It is best to select an outsourcing company with robust reporting, Quality Analysis (QA), and Quality Control (QC) processes. These factors impact essential business areas such as decision-making, budgeting, product pricing, etc. So, always opt for BPO service providers who include reporting & quality management systems in their KPIs.
Data Security & Risk Management
Any enterprise that outsources business processes to third-party vendors or contractors also shares sensitive information with them. This makes businesses vulnerable to data leaks, corruption, and losses. So, while shortlisting your potential business process outsourcing partner, it is imperative that you check on the various data security policies and contingency measures they have in place, such as: 
Non-Disclosure Agreement (NDA) 
Master Service Agreement (MSA) 
Service Level Agreement (SLA) 
Statements Of Work (SOW) 
Updated cybersecurity provisions (devices & software) 
Workforce access measures like CCTV camera systems, biometric control systems for attendance, multi-factor authentication, and firewalls.
A contingency plan (like multi-site support) and transparent policy to ensure service continuity.
The business targets are achieved only when deliverables are met on time. There are three variables to be considered in this:
Cost efficiency: Different BPO agencies quote different prices for their services. You must go for the one that best suits your budget and requirements.
Turnaround Time (TAT): This is another non-negotiable parameter in the BPO selection decision. Consistent delays in delivery can translate to significant business losses.
Workflow efficiency: Besides performance capabilities, your outsourcing partner should have a team that can communicate well with your in-house team. They should be able to speak the language, manage expectations, be available during business hours (especially in another time zone), and stay prompt in escalations & reporting.
As you must finalize a BPO partner committed to efficiently fulfilling all outsourced business activities, you can also ask the shortlisted vendors or business process outsourcing agencies to demonstrate their capabilities (as specified in their RFPs or RFQs) by executing a pilot project. You can then assess the service quality and other aspects to determine their competence level to implement the proposed service.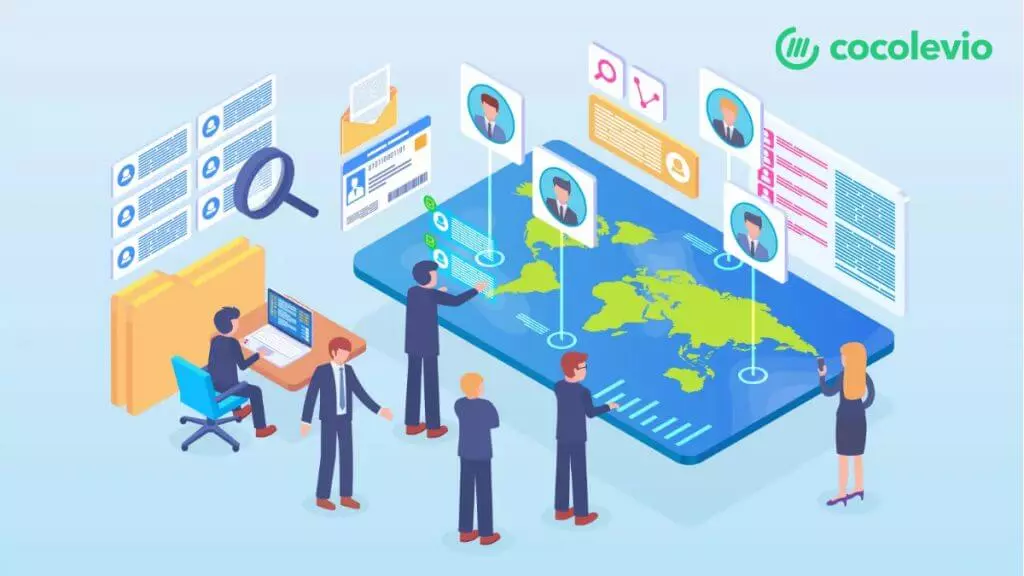 Business Process Outsourcing: Competitive Advantage for Businesses
Outsourcing workflows aims to get specialists to perform routine and time-consuming tasks so that the business team can focus their efforts on critical functions. Some popularly outsourced business processes include data entry, customer support, content moderation, data annotation, payroll processing, and recruitment. A dependable BPO partner can make your life easier and workflows smoother by:
Enhancing customer service and customer experience.
Increasing overall productivity and operational efficiency of the business.
Helping during business transitions in terms of continuity and temporary scale-downs.
Getting new processes implemented faster, without incurring training or tech adoption delays. 
Supporting plans for overseas expansion.