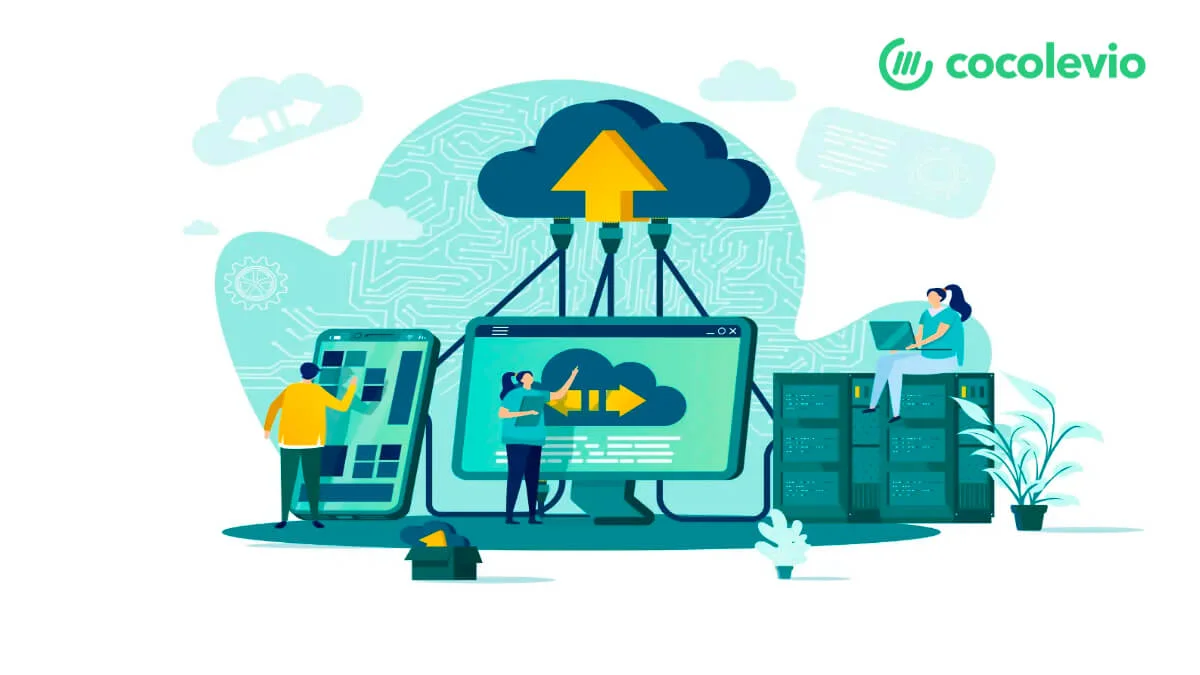 How Cloud Apps are Changing the Way Non-profits & Churches Operate
By adopting digital transformation & automation, charity organizations can deliver tremendous value, impact, and growth. Technology has seeped into every aspect of their workflows – from interacting with their members, volunteers, and benefactors to managing their fundraising processes.
Today, non-profits and churches can achieve much more with their limited resources by using cloud-based applications and cloud computing services.
Understanding Cloud Computing Apps
The term 'cloud' refers to using servers accessed over the internet instead of physically-located servers. Any application-based software infrastructure with data stored on remote servers (on the Cloud) is called cloud computing.
Cloud computing apps provide on-demand delivery of computing resources through programs and database services. They offer seamless & secure connectivity between cloud-linked devices that can be leveraged for collaborations in a remote work environment. Types of cloud computing services include Software-as-a-Service (SaaS), Infrastructure-as-a-Service (IaaS), and Platforms-as-a-Service (PaaS).
Also Read: 4 Software Features that Could Benefit Your Nonprofits

How Cloud Apps Empower Non-Profits and Churches?
Cloud application solutions have redefined how charitable institutions operate – with lower overheads, streamlined workflows, increased resource efficiencies, automated routine tasks, and advanced data management. Here are the main ways in which cloud apps impact workflows positively:
Ease of data sharing & project collaborations
As per the Salesforce Report 2021, 68% of non-profit marketers confirm that it has been more challenging for them to collaborate in the current environment than it was before the pandemic. Usually, non-profit employees only work from a central location, and cloud computing apps allow on-the-go access to data and communication channels. Team members can easily ideate for forthcoming fundraisers and outreach programs and collaborate on their work schedules from anywhere around the globe.
Decreases upfront expenses
Many large non-profits and churches have a majority of their budgets tied up in expensive hardware & software for their on-site data centers. Establishing a physical tech ecosystem requires substantial upfront fees and installation/deployment charges. On the other hand, cloud infrastructure is a scalable on-demand solution. You pay for what you use. Some critical costs of setting up a digital infrastructure that cloud computing negates are:
Rental cost for hosting information on physical servers.
Recurring maintenance and upgrade expenses.
High energy bills for on-premise application systems.
More significant labor costs (IT professionals for data centers).
Sudden, unpredictable expenses due to wear-&-tear.
Spends on warranties & licenses.
Additional user support expenses.
Off-site backup costs.
Security tools such as antiviruses.
Research by Google Apps revealed that a typical company can save an estimated 68-87% in energy and carbon emissions by migrating to Cloud.
Cloud back-ups and data security
Many non-profits and churches cannot budget for data security measures and are vulnerable to data leaks, loss, and corruption. While having a backup of your sensitive data and robust antivirus software helps, there are still many ways in which organizations using on-premise data centers can lose their critical data – server crashes, natural disasters, deletions by mistake, laptop damage or theft, data corruption, and unauthorized access or hacking.
This is where cloud apps emerge as a great option. Properly installed and monitored cloud networks come with innovative encryption tools for data security and provide remote backups – all at affordable charges. 
Streamlining workflows with cloud apps
As per a report, more than 90% of non-profits and churches are already using cloud computing apps, with half using multiple cloud services for specialist functions like email marketing, event management, project management, video conferencing, accounting, and fundraising. The most commonly used SaaS operations management solutions for non-profits and churches are:
Mailchimp
Google Suite
Eventbrite
QuickBooks
Intacct
RegOnline
SurveyMonkey
Click & Pledge
Raiser's Edge
Microsoft Dynamics 365 Business Central
Everyday Hero
When such essential cloud apps work together seamlessly to support multi-directional information sharing, they become excellent aids for enhancing organizational workflows and increasing overall productivity.
Cocolevio's Countd is one such Cloud-based, flexible software that provides integration options with multiple data streams and an unparalleled list of features. It is an ideal choice for churches already using Breeze CHMS and looking to upgrade to a more advanced tool.
Countd's unified dashboard helps non-profits & churches establish harmonious communication between various stakeholders – staff, event coordinators, community support groups, corporate donors, volunteers, affiliates, and members.
Streamlining workflows with cloud apps
The dependence of non-profits and churches on external funding highlights the need for careful planning of fundraising and outreach programs. It calls for exceptional efficiency in inter-departmental coordination and resource management. The three most essential functions handled by a robust non-profit/church management software are: 
Data mapping: Cloud apps can help non-profits and churches document all details of members, donors, staff, affiliates, and volunteers. This data can be further used to manage customer relationships effectively. Fundraiser organizers can easily track donor preferences, contact information, and contribution records of all members, and then create pivoted lists for charity events such as invite lists, RSVP email lists, volunteer lists, etc.
Marketing campaigns: Various online and offline marketing and outreach initiatives can be conducted efficiently using cloud-based fundraising apps. They aid non-profits in harnessing their online donation initiatives and reaching a wider audience of benefactors. As it is essential to promptly establish post-event communication with fundraiser attendees, email marketing platforms (e.g., MailChimp) and online survey tools (e.g., SurveyMonkey) can be leveraged to conduct feedback surveys and request donations.
Accounting tools: Charity organizations must also account for the expenditures incurred on the complete fundraising cycle to their stakeholders and donors. To organize finances, cloud-based accounting apps are deployed to automate workflows. They are also useful for managing subsidiary ledgers. Other uses of accounting tools include tracking invoices, generating financial statements, and maintaining detailed reports on administrative expenses.
At some point, every non-profit or church has to invest in cloud computing platforms and technologies that best serve their interests – present and future. Something that promises quick deployment, ease of use, device-agnostic access, integration-supportive, and intuitive reporting modules. 
According to a Deloitte survey, over 80% of SMBs using the Cloud believe it enables them to scale and grow faster. If you are looking for specialized cloud software to manage your non-profit or church operations, Cocolevio's Countd is a perfect choice. Contact our sales rep at (512) 222-5730 for a detailed product demo.