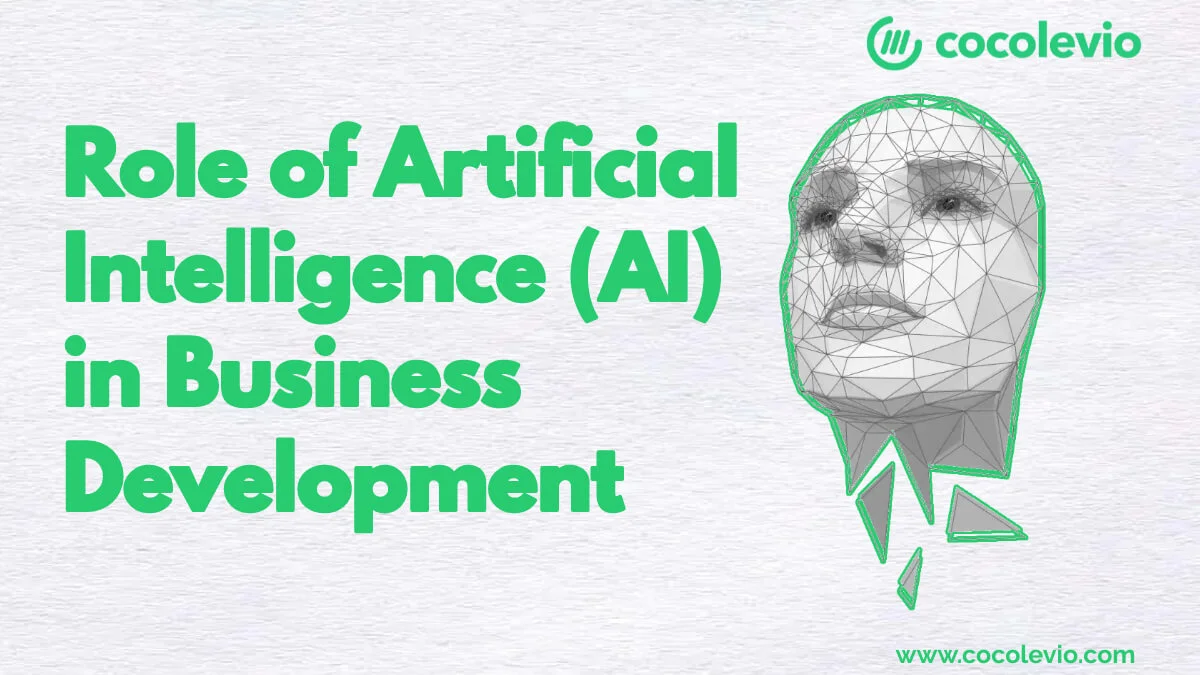 Role of AI in Business Development & Why Every Company Needs an AI Consultant
Artificial Intelligence (AI) plays a crucial role in business development nowadays. Enterprises rely on AI solutions for business management and automation. Many industries have opted for AI tools to remodel businesses. However, there is a dire need to understand why AI consulting is vital for modern enterprises to function smoothly.
If you wonder why your business needs an AI consultant when you already have access to cutting-edge AI solutions, we may have the answer to your question. AI consulting provides businesses with comprehensive strategies to automate business operations. The consultancy services enable you to have a performance-driven perspective.  
Artificial Intelligence - An Overview
Artificial Intelligence refers to digital computer programs that meet the expectations of human intelligence. The AI software analyzes valuable data using machine learning algorithms to perform various business operations.
Using an AI business model, you can ensure the automation of several business management tasks that would otherwise require a human workforce.
How Does an AI Consultant Help?
An AI consultant analyzes the needs of a business and creates an AI model that best fits the organization's needs. They help companies to develop a systematic roadmap to employ AI software successfully. As a part of their core responsibility, AI consultants effectively manage the tools and ensure the compatible functionality of AI systems with internal resources.
You can access robust business automation systems if you hire an AI consultant for your business. These programs can take control of your resource management tasks, payroll management needs, and technical information processing.
You can expect your AI consultant to offer the following expertise:
Business management with machine learning
Remodeling the organization's structure for AI optimization
Setting up performance-driven AI software for task management
The Breakdown of AI Consulting Services
If you wonder how AI consulting services can help you transform your business, we have listed the activities breakdown for a better understanding.
The most crucial step is formulating a strategy that pays off. AI consultants analyze your current business model to understand your challenges. They find the gaps in your business operations to optimize AI strategies effectively. After careful analysis, the AI consultants create a strategic roadmap to transform your organization's infrastructure.
The restructuring allows them to incorporate AI solutions that enhance your business operations. To help you get the maximum benefit, AI consultants ensure growth-driven initiatives for your organization.
After creating a comprehensive AI strategy, the consultants proceed with preparative measures. They offer their expertise in taking the proper steps for AI implementation. The consulting team may establish a significant ground to incorporate AI tools in this step.
With the help of the workforce, they may reorganize specific departments of your enterprise that need AI implementation.
The preparative measures help you proceed with AI implementation. In this process, your AI consultants use a technical approach to implement the best AI systems. You can do it without hiring a consultant. However, only a professional expert knows how to implement AI programs smoothly.
The implementation process ensures accurate automation of business operations. For example, if you switch to automated resource management software, the consulting staff may help you set up the software correctly.
Related Article: Why Your Business Needs an Artificial Intelligence (AI) Strategist
The successful implementation of AI systems is excellent. However, you need to train your staff to benefit from them effectively. Whether you know how to use AI software or not, you may need help to prepare the relevant departments. If you opt for AI consulting solutions, the experts can offer complete staff training to use the AI tools.
They may also distribute manuals and helpful resources to train your workforce. Besides the basic training, the AI staff also provides troubleshooting assistance to users.
Benefits of Artificial Intelligence Systems for Businesses
Artificial Intelligence (AI) has enabled businesses to take a new course of productivity. Using versatile AI tools, SMEs and large enterprises are improving their quality standards for a better customer experience.
Here, we have listed the role of artificial intelligence in business development and the core benefits of using AI systems to manage your business.
Implementing AI systems in your business management aims to enhance your organization's productivity. AI tools allow enterprises to automate microprocessing for better gains. The AI software can manage multiple complicated operations without human interaction. You can focus on your business while AI handles your everyday tasks efficiently.
The AI architecture minimizes additional business expenses by cutting the excess workforce. You can achieve more productivity in less amount of time. Moreover, machine learning saves you the trouble of repeating tasks daily.
The use of software enables you to reduce the time of task completion. All thanks to the digital age for introducing comprehensive AI tools. These systems minimize the human role in carrying out office tasks. For example, if you have to generate a hundred invoices daily, it may take time for a human to do it.
On the other hand, using an automation tool to generate the same number of invoices can save you hours. Implementing AI systems has improved the speed of task processing in organizations. You can get the job done in much lesser time.
Opting for AI systems provides you with an expandable business model. The digitalization of business industries allows an easy transformation of your business. You can opt for new opportunities with minimum modification in your AI infrastructure. For example, if you develop software products for enterprises, you may seek opportunities to create mobile applications with retail companies.
To expand your business, you may act as a dedicated or a third-party product developer for retail companies.
Improved Customer Experience
One of the vital benefits of AI systems is improved customer experience. Your clients no longer need to wait for hours. The customer management AI tools allow you to respond to customer queries promptly. By minimizing human interaction, AI software enables you to attend to the problems of multiple customers simultaneously.
AI automation enhances your customer experience to ensure complete user satisfaction. Moreover, machine intelligence delivers personalized responses to clients for better interaction.
Also read: The Role of Machine Learning in Revolutionizing the Supply Chains
The incorporation of AI tools into human resource management does wonders. You can keep track of your internal correspondence using innovative HRM software. AI automation allows you to manage and monitor diverse operations from a single platform. You can look after payroll management, confidential records, and employee progress reports.
Moreover, you can track inventory and invoices using a single digital platform. Modern HRM tools can manage individual training sessions without human interaction if you want to conduct staff training.
Another significant advantage of AI business models is the reduction of human errors. With machine learning taking over day-to-day operations, you need not worry about testifying invoices and purchase orders (POs). Formerly, a minor human error could lead to a series of problems. Supply chain teams had to recreate purchase orders with a new timeline.
Digital supply chain management tools can save you from such problems. You can use system-generated invoices to ensure the smooth flow of purchase orders between suppliers and businesses.
Artificial Intelligence helps modern enterprises in talent acquisition. You can hire new resources by screening potential candidates through recruitment applications. In large enterprises, it is not easy to hire talented employees. Recruitment teams conduct multiple tests and interviews to finalize the candidates. This generic recruitment process takes too much time.
If you opt for recruitment software, you can save time and effort in hiring new employees. These programs conduct screening and talent evaluation assessments to filter potential resources from irrelevant ones. You can run the final interviews to proceed further with the applicants.
How to Hire the Best AI Consultant?
You should look for a few indicators to hire an expert AI consultant. Although most AI experts know how to implement AI systems, you may need a diversely talented consultant to carry out business automation.  
When hiring a consultant, you must opt for industry-specific AI services. Reviewing the portfolio of the consulting team can help you know their skillset better. More importantly, your in-house skilled personnel can influence the hiring process. They can evaluate the capability of the consultant in consideration.
You may also need to analyze the potential of your AI consultant. Only some AI consultants can effectively manage complex AI systems. You can also hire a panel of consultants depending on the complexity of your AI project.
Artificial Intelligence plays a crucial role in business development, and the need for AI consulting services is inevitable for modern-age businesses. You need professionally sound personnel to strategize, implement and organize your AI programs. Many Artificial Intelligence firms offer services to small and large enterprises nowadays.
If you want to hire an expert AI team to transform your business into an AI infrastructure, you can reach out to Cocolevio. We are well-versed in understanding and incorporating AI solutions into your business model. You can also find other business management solutions on their website.