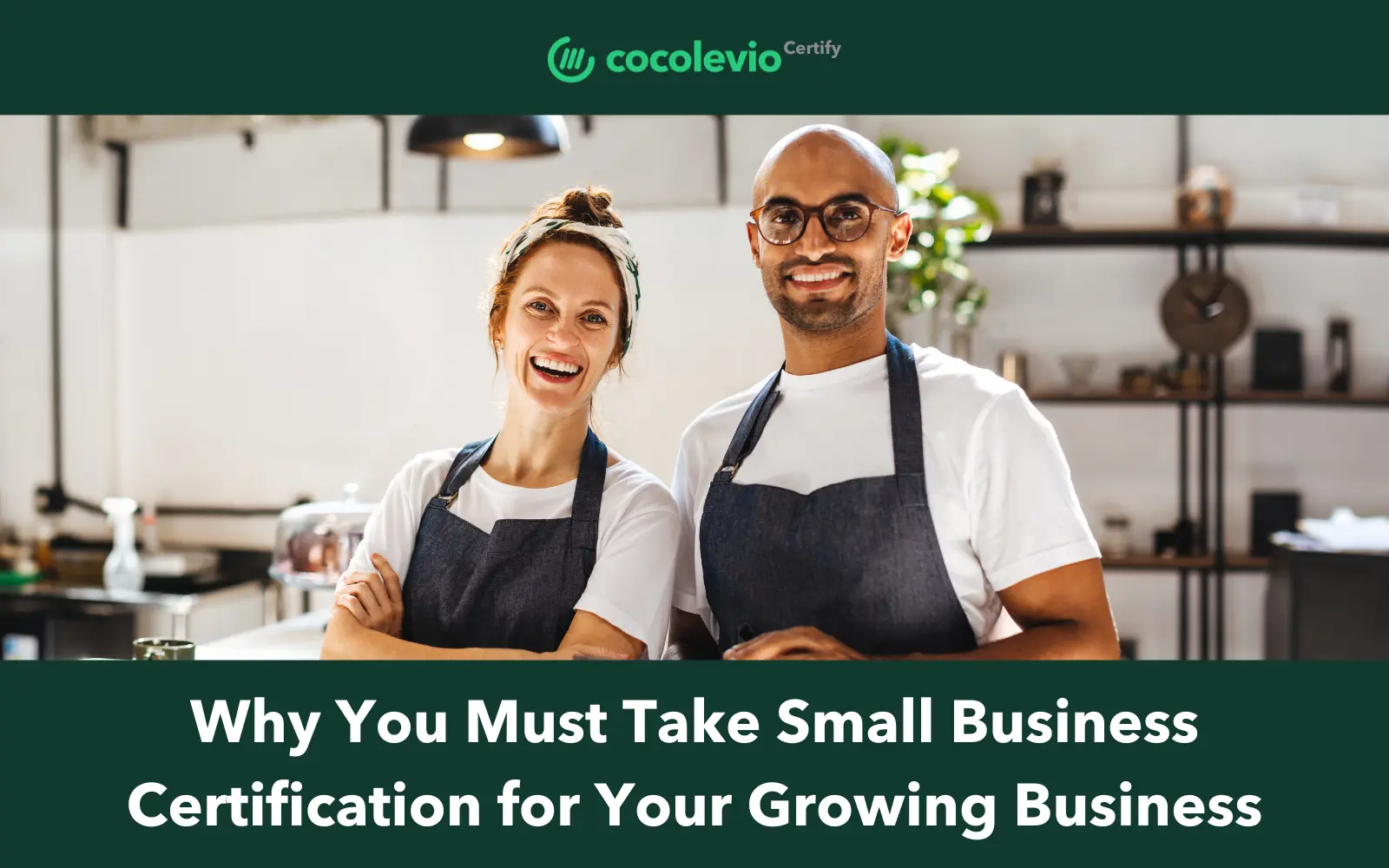 Why You Must Take Small Business Certification for Your Growing Business
Small business owners have many challenges to deal with. From funding to establishing the business, they take many risks to grow in the competitive market. With the globally rising competition, it has become difficult for small businesses to thrive with limited resources. While this may be valid, a few steps can save small businesses from struggling. Today, we will discuss why you must opt for small business certification for your growing business.
Why Is It Important to Get Certified?
Business certification helps you in many ways. You can work for bigger opportunities by bidding on federal contracts. You can reach a much larger potential audience by getting accreditation for your small business. Let's dive deeper into the details if you wonder which certifications we refer to and how they help your business grow.
What Is Small Business Certification?
Business certification is an officially recognized document that helps companies (from different industries) to be eligible for state-level business contracts. Receiving certification for your small business can lead you to potential opportunities, including state-wide recognition, lesser competition, credibility, federal business opportunities, and better revenue.
Certified businesses have a much better chance to grow in the competitive market. They can also target high-end customers from far-off areas due to state-wide recognition. More importantly, these enterprises can work directly under the influence of the Federal Government and the local state authorities.
Different Certifications for Small Businesses
As a small business owner, you can apply for several certifications depending on your eligibility. The Federal Government of the United States offers these certifications to help small businesses grow effectively. In some parts of the country, veterans, women, and minorities struggle to establish businesses.
With the help of business certification, they can seek grants from the government and promote their companies. The accreditations can also play an influential role in providing small companies with strategic collaboration opportunities.
Some of the commonly sought business certifications for small businesses include:
Economically Disadvantaged Woman-Owned Small Business (EDWOSB) Certification
Woman-Owned Small Business (WOSB) Certification
Veteran-Owned Small Business (VOSB) Certification
Woman Business Enterprise (WBE) Certification
Service-Disabled Veteran-Owned Small Business (SDVOSB) Certification
Historically Underutilized Business Zone (HUBZone) Certification
8(a) Business Development Certification
Minority Business Enterprise (MBE) Certification
The Federal Government offers these certifications to relevant small business owners nationwide. The core objective behind business certifications is to enable small companies with limited growth resources to expand their market.
The government also offers to fund eligible business owners through their relevant state authorities. These grants help small enterprises improve service quality and increase their target market.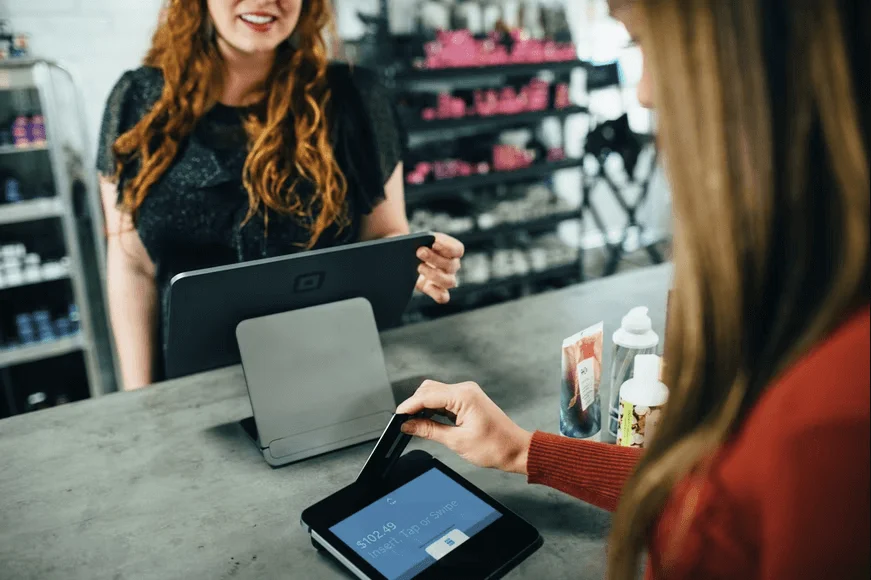 Advantages of Small Business Certifications
To understand how small business certifications can help you in growing your business, we have listed a few primary advantages below:
Business certifications for small businesses give you an edge over your local competitors. Small businesses often need help to rise above the market. They take much time to establish credibility among customers. Moreover, small enterprise owners need more resources. They need to improve the standards of their products or services.
More importantly, such companies need more funds to spend on promotional activities. They rely on referrals to grow their market. While it might be effective some years ago, the modern-age consumer market does not rely on referrals alone. Customers are well-versed in doing their research. They look for apparent indicators to trust a business's credibility in the market.
Business certifications enable small enterprises to move ahead of these challenges. The accreditation certificate places them among the credible brands in the market. As a small business owner, you can seek better collaborative opportunities to grow your clientele.
Limited funds and resources can lead to a periodic decline in the quality of services. Small enterprises often have the potential to do better. However, they need to establish their reasonable ground due to needing more capital.
For example, a small food shop in the town may have the best-fried chicken. However, it may need better packaging to appeal to its customers. Similarly, a laundry shop in a small town may have many machines to wash clothes, but the quality of detergents may need improvement. Such problems occur due to the need for more funds.
Seeking small business certifications can help you overcome petty issues. You can work on improving the quality of your services with federal funding.
You may need better recognition if you need help to achieve your monthly sales target despite performing well. Many small enterprises fail to accomplish their ROI goals due to poor market recognition. Getting certification for your enterprise may resolve this problem.
If your customers like your services, it may indicate market success. While this may be correct, you may need help to grow your in-door sales due to other factors. For instance, if you have the town's best coffee shops and fail to reach your monthly targets, you may need to work on your marketing strategy.
Brand marketing requires an extra monthly budget that you may be unable to pay. Seeking business certification for your growing business can provide you with funds to improve your marketing plans.
You may not be alone if you need to learn more and do better in your daily tasks. Many business owners seek professional training to carry out business operations. However, such an activity may cost you time and money.
Applying for certification can help you in this regard. The federal funding programs provide eligible candidates with proper guidelines to conduct business operations effectively. You may also receive formal training to do better, depending on your certificate. On the flip side, missing out on certification for your small business can keep you away from such opportunities.
You can look up the details of different certification programs in the U.S. to find eligibility details and guidelines.
Also Read: How to Qualify for a Small Business Loan?
One of the many benefits of receiving business certification is the authorized access to official logos. The presence of official certification logos on billboards, letterheads, and official websites enhances the credibility of enterprises.
Uncertified businesses cannot use such logos on their official documents and workplace. It can significantly affect the reputation of your business in the competitive market. The Federal Government offers small business certifications to grow a positive image of struggling enterprises.
Allowing authorized access to enterprise owners for using official logos helps them grow their client base.
Is It Difficult to Receive Small Business Certification?
Applying for small business certification can take time and effort. You must provide accurate information to the relevant authorities along with the necessary documentation. Failing to provide accurate data may lead to the rejection of your application.
Generally, a certification portal provides small business owners with eligibility details. You can follow the instructions to apply for your desired certification. While this may be true, the process can overwhelm some people, including women and minorities.
If you want a hassle-free method to receive certification, you can opt for digital platforms like 58joralemon. Such applications have made it easy for business owners to apply for their desired certificates.
A digital platform like 58joralemon lets you upload all your confidential documents in the application. You can complete a form by entering your credentials, business information, financial details, etc.
Once done, you may select the certification you want to apply for. You can use it in seconds and wait for a review. The digital platform saves you from the trouble of submitting data manually.
After successfully reviewing your information and submitted documents, the relevant authority may send you a confirmation email with the decision on your application. Generally, certification decisions arrive within a week of submission. You may receive an in-app notification to review the details.
Also Read: How to Get Funding for Your mall Business in the United States
Are Certification Apps Reliable?
The answer is yes if you wonder whether business certification apps are reliable. You may find several online platforms to submit your application. However, checking customer reviews before opting for one is vital.
Digital platforms like 58Joralemon have enabled small business owners, including veterans, women, and minorities, to receive their desired certification efficiently. The platform has an elegant and user-friendly interface. You can store and review all your business documents in one place.
Moreover, the application also reminds you to renew your certifications. You can add, remove, or modify any information to keep your records up-to-date.
The details mentioned above and the benefits can help you understand the importance of seeking business certification for your growing small business. These accreditations have enabled many small enterprises to increase their quality of services and target market.
If you want more information about some of the standard certifications offered in the United States, you can visit the official websites for each. The official portal contains all the necessary information, including the application eligibility requirements.
Small business certifications fit the funding needs of veteran-owned, women-owned, and minority-owned enterprises nationwide.